The HighKey Agency Blog talks about tips and immediately actionable items to level up your brand with your SEO, social media content and entire presence online.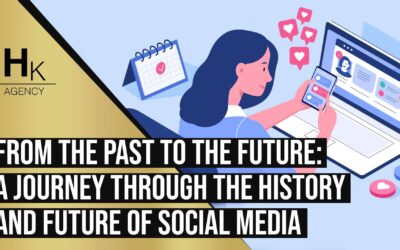 We're going on a whirlwind tour from social media's humble beginnings to its potential. We're talking Friendster to Facebook, Myspace to Instagram, and everything in between and beyond! From Dial-Up to Hashtags: Let's turn back the digital clock to the late '90s. The...
read more
Luke Lintz steers the direction of HighKey Agency with a focus on growth and expansion.
Dealing with client fulfillment daily, Luke's greatest strength is problem solving.
Highly adaptive, Luke is a creative chameleon, pivoting to meet new situations and mastering new business landscapes with a work ethic that drives HighKey Agency forward.
Jordan Lintz powers HighKey Agency as a sales and marketing executive.
At home among high-ticket sales and high-level influencer campaigns across all social media platforms, Jordan thrives under pressure.
Jordan's greatest strength is relationship building; always networking to find ways to help clients leverage fresh value from any position.
HighKey's Clients Featured In: